New month, new challenge over at Emerald Creeks. This month's challenge is "Canada the Beautiful" and I created a winter wonderland. Of course I could have used the obvious maple leaf, but I wanted to create a different version.
That's why I created a snow scene. I would love to see Canada in the winter. Unfortunately I have been up there, but I really want to go sometime. I like the winter and living in California and I'm missing the seasons sometimes. I imagine that the snow is white and puffy and it's all quite. Forest scenes in the winter are my favorite and could just stand there and stare at them forever. Emerald Creek has the perfect embossing powder for this – Fractured Ice. Seriously, it's genius. It has a lot of clear embossing powder in it, so it takes the color from the paper underneath. Plus, it's filled with black and blue pieces and a little glitter.
To include the Canada theme, I scribbled the Canadian anthem all around my winter scene. My handwriting is terrible, but for this project I think it actually worked 😛
I have a video for you. That's the best way to see the beauty of this embossing powder on white, clear and black surfaces.

Aaaaaaah (imagine a high pitched singing voice). Gorgeous!!! Right?
Supplies Used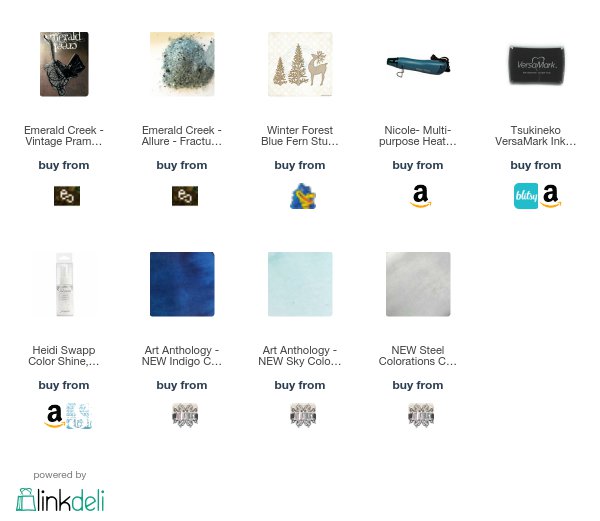 Close Ups