Welcome to the plain box society, a collaboration between StencilGirl® and Tina Walker. You might be wondering what this is all about, so let me explain. Tina Walker was looking for artists that would join her in a collaboration which was all about decorating a plain box. And wow, the response was amazing. Obviously I am one of the artists that got selected and this is the box I created – a tea box.

You won't believe the amazing creations everybody came up with. Definitely check out the StencilGirl® blog – Tina is sharing all the amazing pictures over there – and leave them some love.
If you want to see how I created my box, here is a quick video:

Thanks so much for stopping by and joining me for Tina's collaboration 🙂
Below you'll find all the supplies I used and the links to all the artists that created a blog post for today.
Supplies Used
Some of my links are affiliate links which means I earn a small commission, if you use my links to shop. No worries though, you won't pay anything extra. Thanks for your support 🙂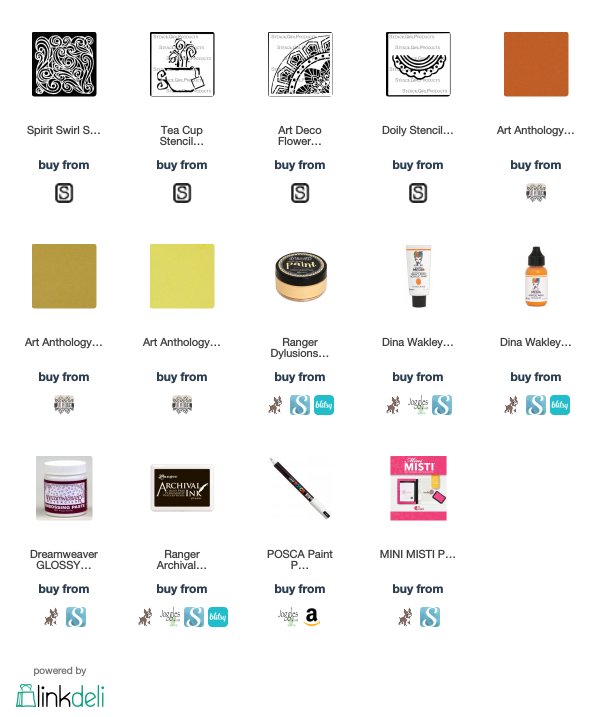 More Inspiration
You can find an entire list of people who joined the collaboration over on the StencilGirl® blog or on Instagram with #theplainboxsociety and/ or #stencilgirl
Here are a few of them that published their own blog articles and videos:
Close Ups