Oh man, I want to jump around the house all day. StencilGirl is such an amazing company and I'm so honored that they asked me to guest design for them. I love, love, love the quality of their stencils and the fact that you'll always find a pattern you love, thanks to all the amazing designers.
StencilGirl Guest Post
For this project, I picked stencils from Sue Pelletier, Laurie Mika and Nathalie Kalbach. You can find the entire project description over at the StencilGirl blog. I also created a video for you 🙂

This is the first time that I worked with the Sculpture Medium since I took a class by Finnabair back in 2016. I have to say, it was so much fun "designing" that dress with the stencils and then pressing it in form with the medium.
Thanks for stopping by and thanks to StencilGirl for having me 🙂
Supplies Used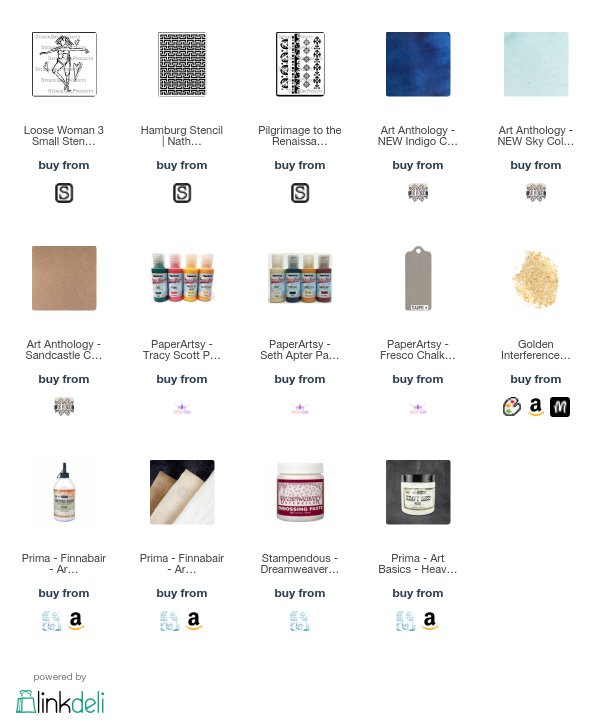 Close Ups