I'm back with one more page for the collaboration between Tina Walker and StencilGirl: The Stencilfied Journal Prompt 8 (which was last week's prompt) is "stencil with glue" and I took that prompt rather loosely. I ended up embossing my page, so the glue is the embossing dabber 😉
This page went from treasure hunt to Halloween page rather quickly. I definitely wanted to use the Scribble X stencil but the original idea was a treasure map. After my embossing powder started flowing, it felt more like something is taking over, literally. So I looked at my Halloween ephemera and went with that.
Here is a quick video showing how I created this page.

Unfortunately, you can't get the Tim Holtz Halloween ephemera anymore, so it's not linked in my supply list below. I hope that you still enjoyed my art journal page for the Stencilfied Journal collaboration.
Supplies Used
Some of my links are affiliate links which means I earn a small commission, if you use my links to shop. No worries though, you won't pay anything extra. Thanks for your support 🙂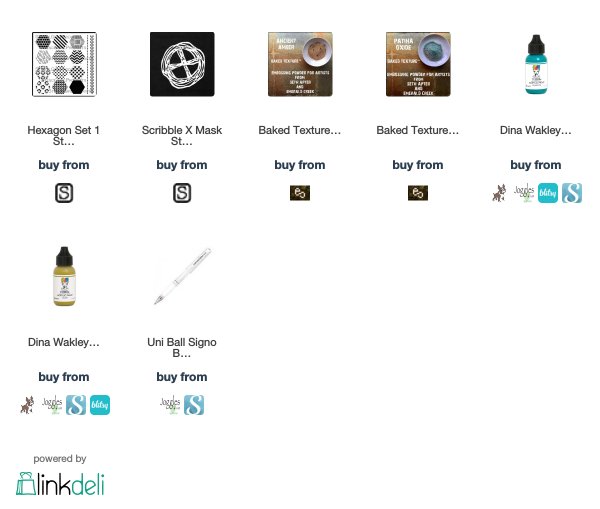 Close Ups