Welcome to a new page in my Stencilfied Journal. I'm a little behind (again…) and prompt 10 is actually from 2 weeks ago. But I finally had the time to edit everything and write the blog post 😉
The Stencilfied Journal prompt 10 is all about journaling about your day and all my last days are about staying on track and checking off items in my humongous to-do list (not just at work, also private… phew). That's why the "You got this" stencil was the perfect sentiment for this page.
I started by randomly picking some Dina Wakley paints and applying them to the mini Gel Press. I added about two layers of pinks and purples.

Next, I used the triangle Gel Press from the Petite set and added another layer of color to the pages.

Of course, the pages needed more texture. So I stenciled a variety of the patterns in the same colors as I used for the mono printing.

I couldn't stop 😉

To match my "I can do this" theme, I added the words "discovery" and "again".

And then I stenciled my focal paint in an opaque white. I love that look 🙂

I hope you enjoyed my page for the Stencilfied Journal prompt 10: stencil about your day. If you'd like to see more pages from other artists, check out Instagram under #thestencilfiedjournal
Supplies Used
Some of my links are affiliate links which means I earn a small commission, if you use my links to shop. No worries though, you won't pay anything extra. Thanks for your support 🙂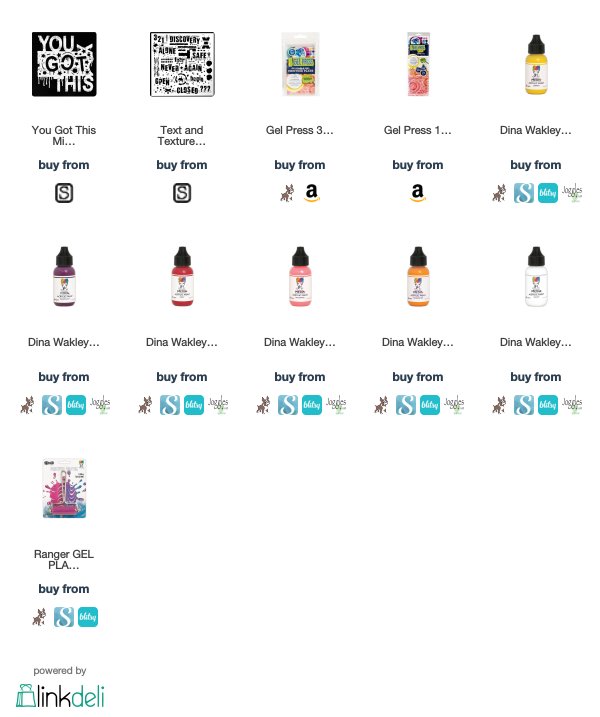 Close Ups