Have you seen the new release from So Suzy Stamps yet? There are a few snarky stamps as well and you know me – I can't resist some good snark. I paired the new Snarky is part of the Package stamp with the rose and rose trio from an earlier release, but see for yourself.
I hope you're not sick of me using the Distress Oxide, because there is another card coming 😉 This time, I used them to color the roses in two different ways. The outside of the card with the ink resist technique and the inside by stamping the rose in different shades. It's so simple to create stunning cards with these inks. Let's see if I will ever be able to stop…
Anyway, I wanted to share the technique with a video tutorial with you. I hope it makes it easier for you guys to actually see what I'm doing. So here it is, I hope you'll like it!

What do you think? Isn't this a great way to color your images in a time efficient way? 😛
Supplies Used
In case you want to see what I used for this project, here is my supply list.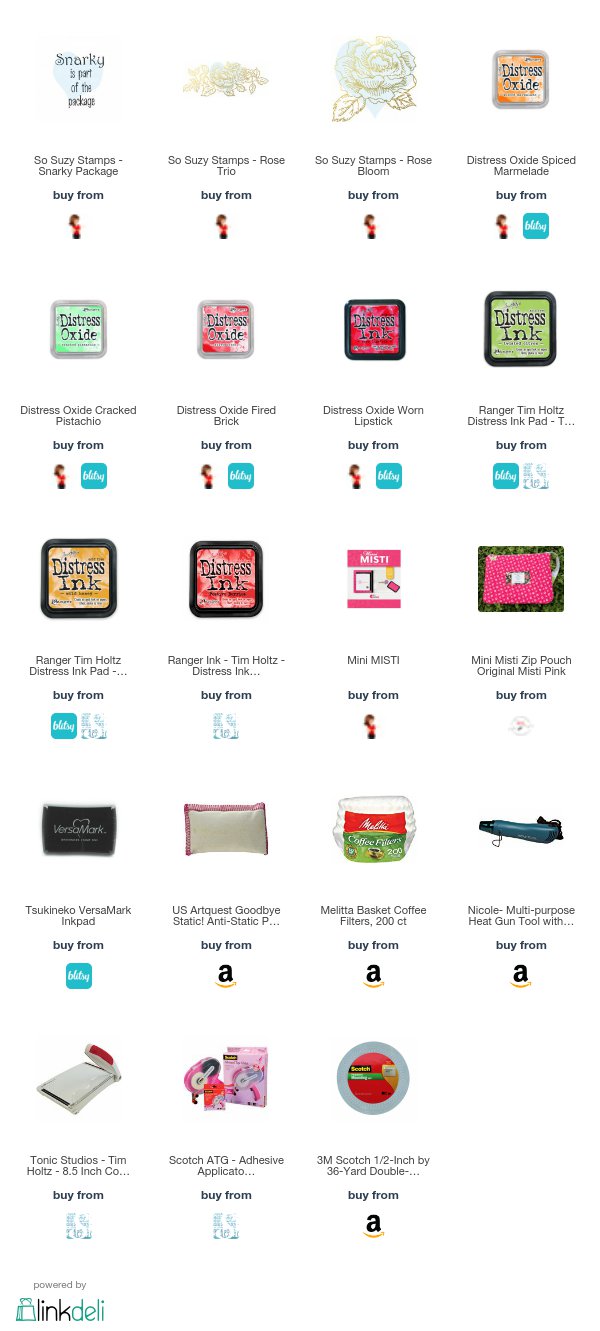 Close Ups
Here are some more pictures of the inside of the card and close ups from the front.