One more time – getting snarky with it. Today, Two Lips a company that focusses on snarky sentiments only. And there are a lot. I picked two that I thought are hilarious and tried something different this time.
Before we start, here is the winner of the Art Impressions feature: Lindsey M-P
Congratulations, snarky sister 🙂
Giveaway
For the last Snarktoberfest feature, I'm giving away a $15 gift card to Simon Says Stamps, so you can get any snarky stamp that you want 😉
For your chance to win let me know what is your favorite part about Snarktoberfest? Open worldwide. I'll pick a winner on October 31st.
You have three more days to create your own snarky projects and post them on IG and Fecebook using #SnarktoberFest and #SnarktoberFest2018. I'll pick a random winner on October 31st. That winner gets a snarky Bunkie Bag (What is a Bunkie Bag? Check out this video and/ or the Simply Charming Bags website.).
But now on to my snarky projects using Distress Inks and Oxides:

Enjoy the last dqys of SnarktoberFest and I will see you one more time on the 31st.
Supplies Used
Some of my links are affiliate links which means I earn a small commission, if you use my links to shop. No worries though, you won't pay anything extra. Thanks for your support 🙂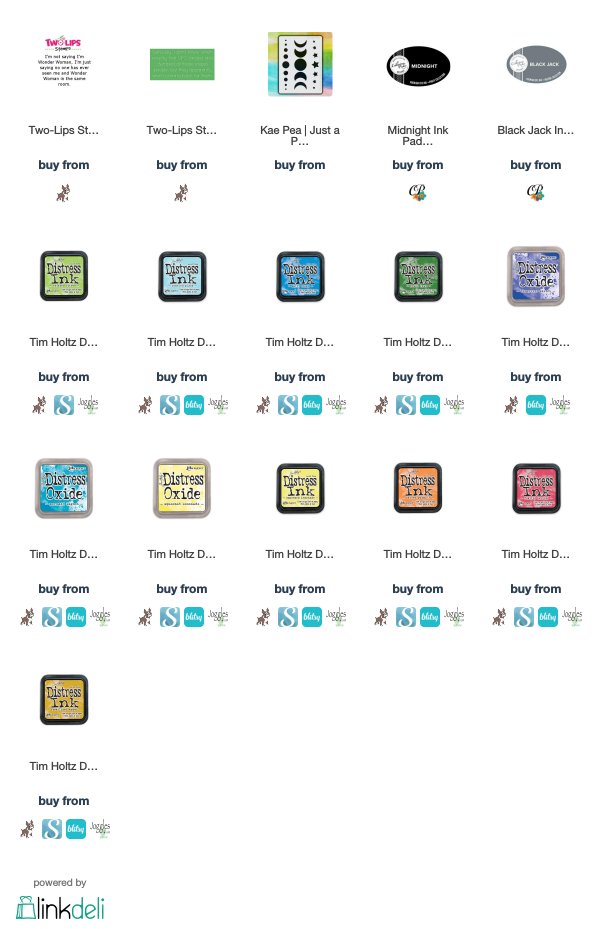 Snarktoberfest Calendar
Here are all the dates for the features throughout October. Every feature will have it's own giveaway, so sign up for my newsletter (in the sidebar of my blog – or on mobile a little further down) to get an email once the blog posts go live.
Close Ups