Hey my Snarksters (yeah, I made that up for you 😉 ). We are celebrating like there is no tomorrow. I have seen the first snarky projects from you on Instagram and Facebook and I have to say, they are AWESOME!!! I can't wait what else you come up with till the end of SnarktoberFest. Don't forget to use #SnarktoberFest and #SnarktoberFest2018 and I'll pick a random winner on October 31st. That winner gets a snarky Bunkie Bag (What is a Bunkie Bag? Check out this video and/ or the Simply Charming Bags website.).
Speaking of winners. The winner of the $15 gift card for Finders Keepers from our last feature is: Denise Hartley!!! Congratulations!!! I'll send you an email.
Giveaway
On to feature number 2: Ranger Ink
You are probably all familiar with their Dylusions line and all the snarky stamps, stickers and what not. Ranger also sponsored two stamp sets, so we will have TWO WINNERS for this feature – whaaat? The winner can pick one of the snarky sentiment sets from Dyan Reaveley. This giveaway is for US participants only. Just leave a comment here on my blog post and tell me what your favorite snarky saying is (anything – whatever comes to your mind first 😉 ). I want to hear them all 🙂
I pick a winner right before the next feature goes live on October 10.
Because today is also World Card Making Day, I had to make several cards using the sentiment stamps and coloring sheets.


All the backgrounds were made during the same mono printing session but I then decorated all of them slightly different. Check out my video to see what I did here:

Supplies Used
Some of my links are affiliate links which means I earn a small commission, if you use my links to shop. No worries though, you won't pay anything extra. Thanks for your support 🙂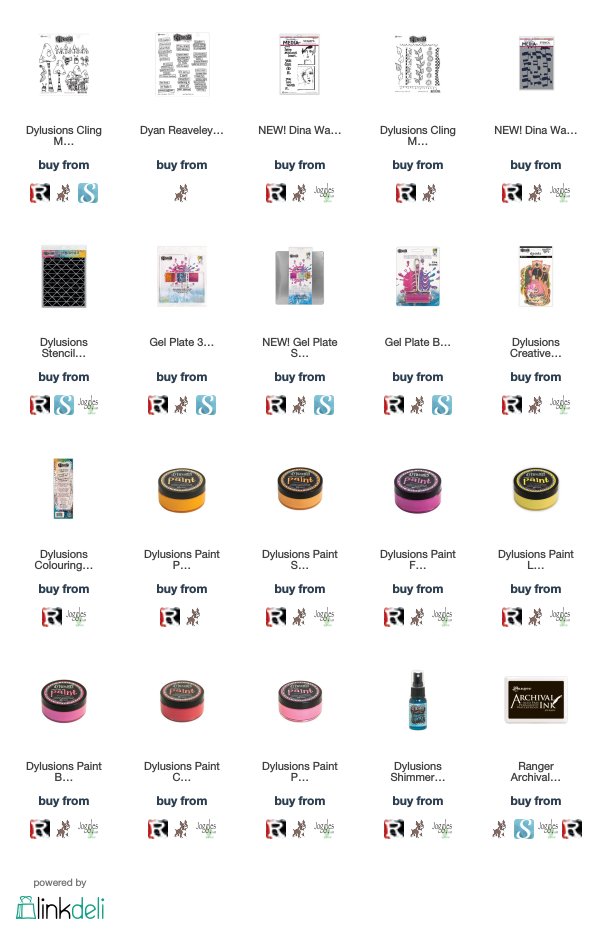 Snarktoberfest Calendar
Here are all the dates for the features throughout October. Every feature will have it's own giveaway, so sign up for my newsletter (in the sidebar of my blog – or on mobile a little further down) to get an email once the blog posts go live.
October 3: Finders Keepers
October 6: Ranger Ink
October 10: So Suzy Crackerbox Stamps
October 13: PaperArtsy
October 17: StencilGirl
October 20: Art Impressions
October 24: This one is going to be a surprise 😉
October 27: Two Lips
October 31: Big Final
Close Ups