We are halfway through Snarktoberfest already… Wow. Have you joined the party yet? Today's feature for Snarktoberfest is PaperArtsy and I couldn't wait to share this art journal page with you. The sheep from the Zinsky Art stamp set are just adorable and I love the sentiments on them. It's not really snark, but it's cute and funny – and that counts as well 🙂
Giveaway
This giveaway is sponsored by Seth Apter who designed a variety of paints and stamps for PaperArtsy. You can win one of his paint sets – yay! For your chance to win, leave a comment down below I'll pick a winner before the next feature goes live (which is Oct 17, 6am PT).
Unfortunately, shipping cost are unreasonable in the US, so this giveaway is for US only. I'll make it up during some of the upcoming features.
In addition, don't forget to use #SnarktoberFest and #SnarktoberFest2018 when posting your snarky creations on Facebook or Instagram and I'll pick a random winner on October 31st. That winner gets a snarky Bunkie Bag (What is a Bunkie Bag? Check out this video and/ or the Simply Charming Bags website.).
Now that you know how to join all the fun, here is the art journal page that I made as inspiration for the Snarktoberfest PaperArtsy feature:

I can't stop giggling when looking at those sheep. I hope you feel the same. Now it's your turn – get your snarky stamps, stencils, etc out and get inky 🙂
And before I forget – the winner of the So Suzy Stamps Snarktoberfest feature is: Carla Hundley – yay 😀
I'll send you an email.
Supplies Used
Some of my links are affiliate links which means I earn a small commission, if you use my links to shop. No worries though, you won't pay anything extra. Thanks for your support 🙂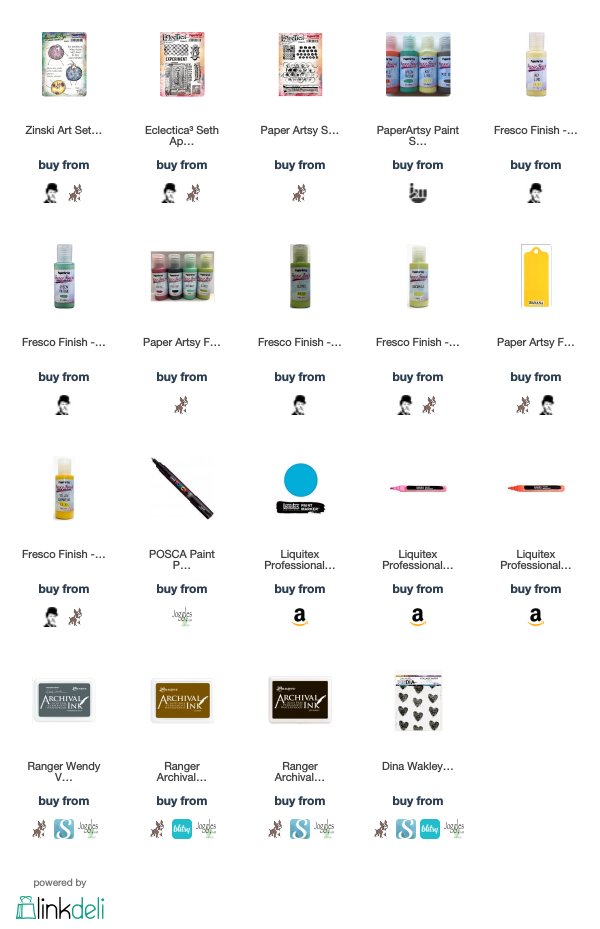 Snarktoberfest Calendar
Here are all the dates for the features throughout October. Every feature will have it's own giveaway, so sign up for my newsletter (in the sidebar of my blog – or on mobile a little further down) to get an email once the blog posts go live.
October 3: Finders Keepers
October 6: Ranger Ink
October 10: So Suzy Crackerbox Stamps
October 13: PaperArtsy
October 17: StencilGirl
October 20: Art Impressions
October 24: This one is going to be a surprise 😉
October 27: Two Lips
October 31: Big Final
Close Ups