Welcome to day 2 of Snarktoberfest. Today I'm sharing a project with stamps from our sponsor Crackerbox Palace.
Before I start, here a quick reminder: The blog hop is still going on and you can still join us for a chance of some amazing prices. Don't wait too long, it ends on October 5, 2017 at 9pm PT. You can find all the information here.

This time I created a tag. They are perfect to test new techniques or just let your muse go crazy a bit 😛
For the background I picked some poisony looking colors and spread them all over the tag.

The background needed a little more texture, so I added a few bats to the sky. Shimmerz has some awesome texture paste. This one has sand particles in it and is all bumpy.

While the paste was drying, I stamped the Crackerbox Palace witch and "Ghouls just wanna have fun" sentiment onto deli paper. I did that, because the texture on the tag would not have allowed me to stamp a clear impression. Stamping an image onto deli paper and then adhering it with gel medium helps in these types of situations.

After adhering the deli paper onto the tag, I colored the crystal ball with a white gelato and the witch with a purple and green posca pen. To finish it up, I added the broom and some finishing details.
And you're welcome for the song that is now stuck in your head… Ghouls just wanna have fuun… ohohoh, they wanna have fuuun… 😀
Come back tomorrow for a new project using products from one of the Snarktoberfest 2017 sponsors. And don't forget to join the blog hop here.
Wanna have fun, ghouls… wanna have… oh oh oohohoh…
Supplies Used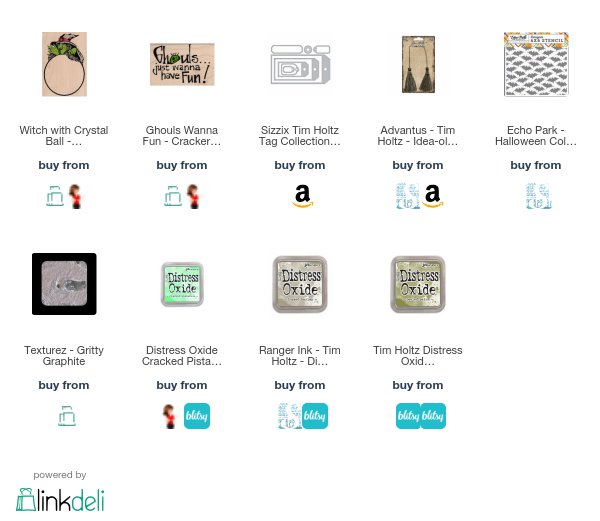 Close Ups