Hi there! Last week I uploaded a video with a few cards that I created using the Gel Press. I got a lot of comments on that one (yeah, mostly because it's part of a blog hop 😉 ), but a few people said that they have never seen that technique. So I thought I create a video with nothing but mono prints.
Here is my video. While you can watch me creating all these prints, I'm telling you a little about the Gel Press.

Yes, I had a lot of fun that day! My floor was full of Gel Press prints. So full that I couldn't cross the room anymore, lol.

Tipp: If you'd like to get an in-depth tutorial for the Gel Press, check out Carolyn Dube's new workshop FUNdamentals here. She is one of my favorite teachers.
Supplies Used
Here are all the paints and inks that I used: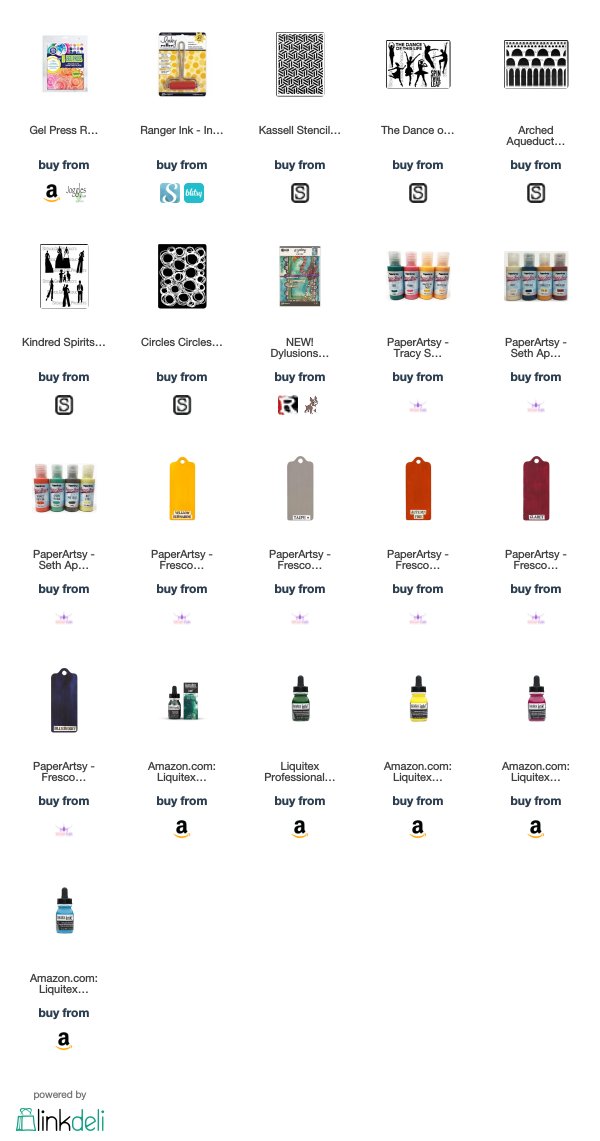 As explained in the video, I created some books with the prints. Here they are: