I'm back at the Art Anthology blog, today with a "make a wish" art journal page. This was one of those pages where I just started and at first didn't know where it will go. But when I realized that I added quite a few stars to it, I knew what I had to do 🙂
I just recently bought a package of these burlap stars over at Blitsy and had to incorporate one of them. And I think that the ticket and the creepy paper doll finished the page up really nicely. When I first saw them, I didn't really know what to do with them. There are just so creepy (or am I the only one feeling that way?) 😛 So I was actually really surprised how well this one fit to the page.
I made sure to record the process, so you can watch me going nuts with these gorgeous paints 😛

I really enjoy testing new things and experimenting with my craft supplies. These paints are super interesting and nothing like any of the other paints that I have tried so far. I hope you enjoyed this make a wish art journal page as much as I did!
Supplies Used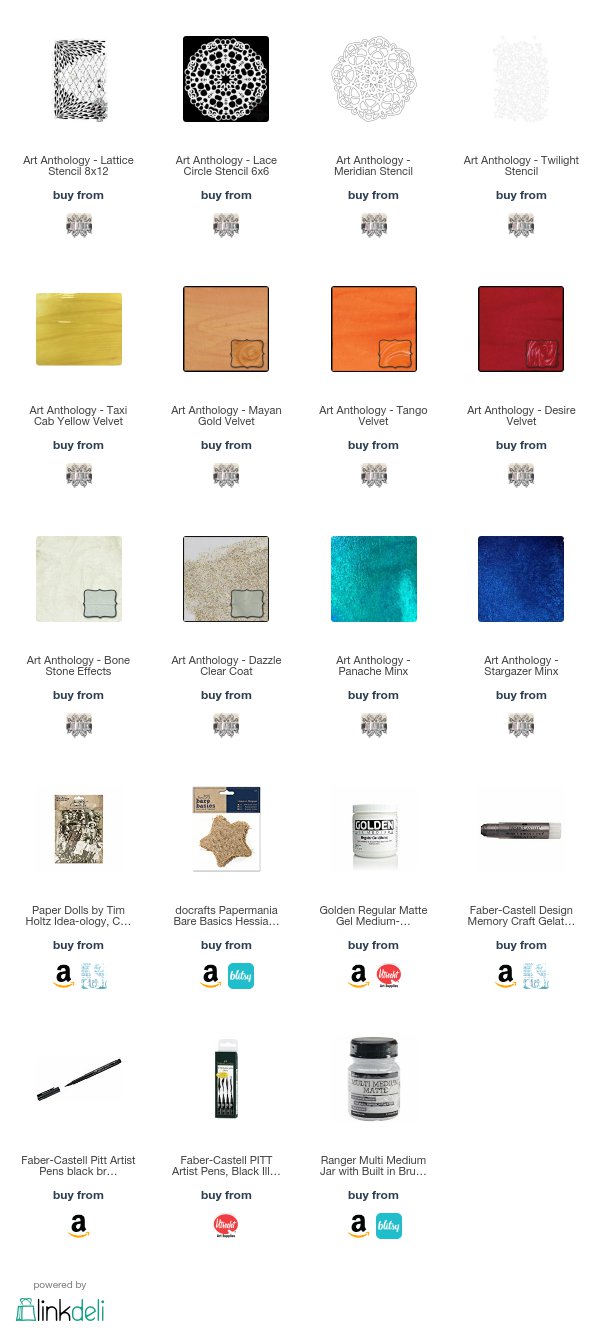 Close Ups
You can click onto the images to enlarge them.