Oooph, this is not an easy post for me. It's my last design team post for So Suzy Stamps. The reason is that my actual work needs a little more attention going forward (all good things!!!) and you might have already noticed that I was quieter than usual the last few weeks. Thanks to all of you who send me a message and asked if I'm alright 🙂 –> That's why I love the crafty community so much!
The good thing is that I will continue using stamps from my favorite stamp company, I just won't share my projects on a regular basis anymore. And after 1 1/2 years I'm more than happy to open up a spot for a new member who will give you even more ideas of what you can do with So Suzy's stamps. For this project I decided to use some of my favorite stamps (the balloon girl and the Let your dreams take flight sentiment). Of course it had to be a messy project, so the first idea of an art journal page was born.
As usual for these types of projects, I created a video tutorial for you. I hope you like it 🙂

Before I let you go, I had a trip down memory lane and I thought that I share my 3 favorite projects for the So Suzy design team. I hope you like them (click on the description to see the cards):
Thanks so much to all of you for joining me on that journey! The last 1 1/2 years were amazing and I can't wait to see what the future brings! Hugs!!!
Supplies Used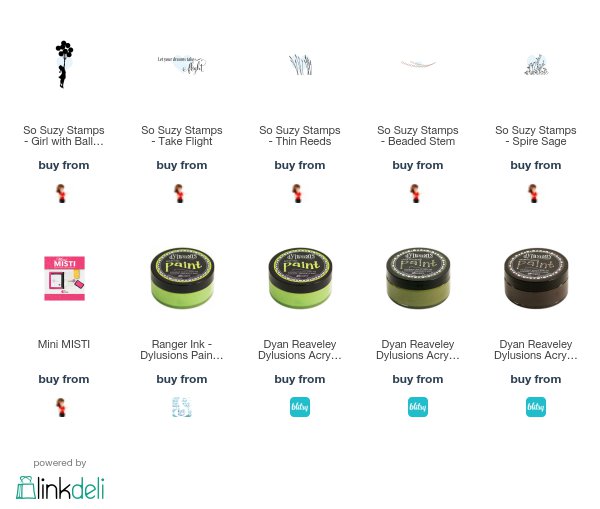 Close Ups