Oh my gosh, I can't even. I'm so excited about this post and have been for a couple of weeks. Rita asked me if I would want to guest design for her and of course, I had to say yes! If you have been following me for a while you've seen me using her embossing powder and ArtFoamies and I love them.
For this post, she sent me a special package with three stencils. All of those stencils have a face pattern and I'm not going to lie… I had a short "yikes" moment. Not because of the designs (I love those!) but because of the fact that I have never drawn or colored a face before. Well, I tried it a few times but it was always awful. And I didn't want to mess up her gorgeous designs…
Eventually, I pulled myself together and started. You can see the entire process here in my video. I hope you enjoy it.

What do you think? I know it's not perfect and I probably could have done more with the shading, but hey… I colored in a face and it doesn't look like I want to run away 😉
Supplies used
You can get her stencils in her Etsy shop. But be warned, there are a lot more super adorable items, like die-cuts, ArtFoamies and more.
Some of my links are affiliate links which means I earn a small commission, if you use my links to shop. No worries though, you won't pay anything extra. Thanks for your support 🙂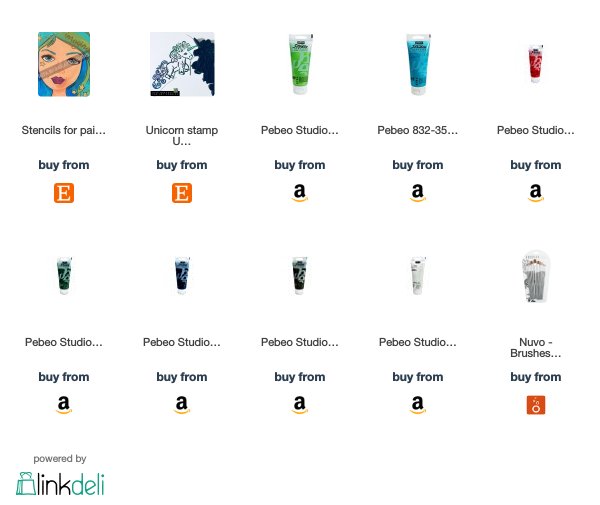 Close ups