Hi and welcome to a new tutorial for ArtFoamies. Today I'd like to share with you a "balanced" wood canvas. I prefer wood canvases over canvas fabric as it is sturdier and gives your projects a unique look.
I started by applying the first layer of paint. A very easy technique, especially if you sometimes have difficulties with getting started, is to use a brayer. I applied a few drops of paint directly to the canvas and then just brayered all over it. For this project, I did that in two steps: first blue shades for the sky, then green shades for the grass.

Next, I used a StampBuddy as my palette to create an ombre look. I applied two of the same colors that I used for the background to the StampBuddy. Now I pressed several patterns of the Art by Marlene Circle Salad ArtFoamies into it and stamped them onto the canvas. Some of them just once, some of them several times.

All these circles were a little bit too visible for me, so I decided to add another layer of paint and some tissue paper to it.


These paints are rather opaque, so I wiped some of the top layer away with a baby wipe. This way you can still see the circles, but they appear in the background and add a really interesting pattern to it.


On to the focal point. First, I stamped the word "Balance" to the bottom right using a contrasting color. I decided to go with two shades of orange and repeated the same color using one of the Balzer Deluxe Small ArtFoamies.

What fits better than a flamingo to the word "Balance"? Of course, I had to add it to my wood canvas! I used my brayer to apply a pink shade to the top of the flamingo and a brown shade to the legs.

And then stamped it to the right side of my canvas.

I love the grungy look that the ArtFoamies create when stamping with them. These imperfections are what makes mixed media exciting. Plus, it now looks like an aged canvas with a painting from hundreds of years ago.
Thanks so much for stopping by. Don't forget to get out your own ArtFoamies and create something with them 🙂
Supplies Used
Some of my links are affiliate links which means I earn a small commission, if you use my links to shop. No worries though, you won't pay anything extra. Thanks for your support 🙂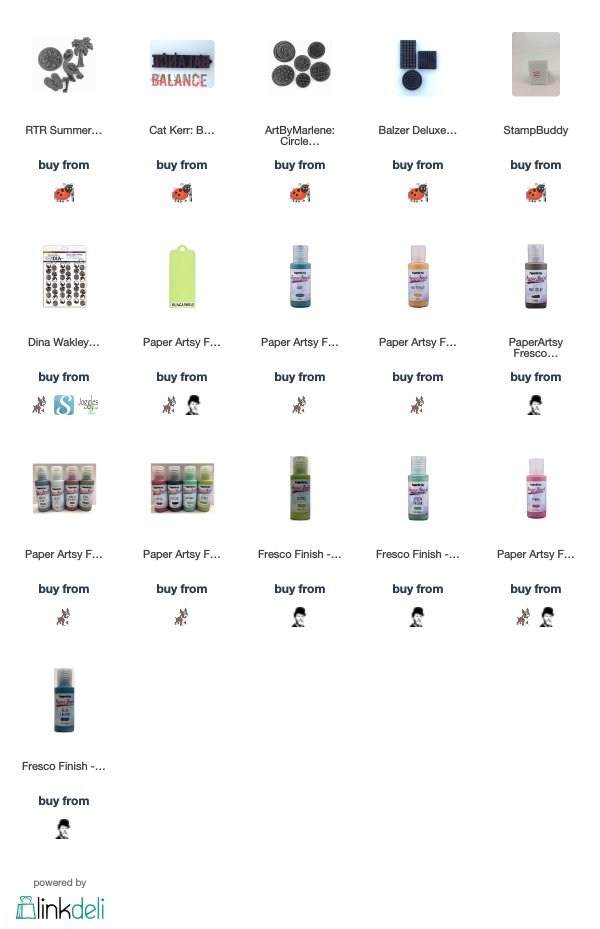 Close Ups