Hi everyone, today is the start of a new art journal series. I just recently bought a few more of the Santoro Gorjuss Girl Mini stamps and was trying to figure out what I want to do with them. At the end, there are 60 of them… so I decided to create a small art journal made out of left over paper and some of the sample paper packs that I got during a sale at my art supply store. 30 pages, all 4×6 and kept together with some ring binders.
I don't really have a plan besides filling this book with all 60 of these girls. This way I can say that I actually used those gorgeous stamps and not just bought them to look at them (happens way too often with art supplies 😉 ). For the first page I decided to also highlight one of the new Simon Says Stamps Mixed Media stamps that they send me. Just FYI, this art journal series is not sponsored by anyone, I just wanted to have a reason to use those stamps 😉
For the first page I played with pink and purple paint and quite a few patterns for the background.

I kept the second page super simple, that's why I didn't add it to the video. I literally just adhered a postcard that I found in a vintage store, stamped the Gorjuss girl onto some water color paper, colored her lightly with watercolors and adhered her onto the postcard. That's it.

I hope you enjoyed the beginning of my new series. For now, I was thinking about sharing a new page once a month, maybe every 15th? We'll see 😉
Definitely let me know what you think!
Supplies Used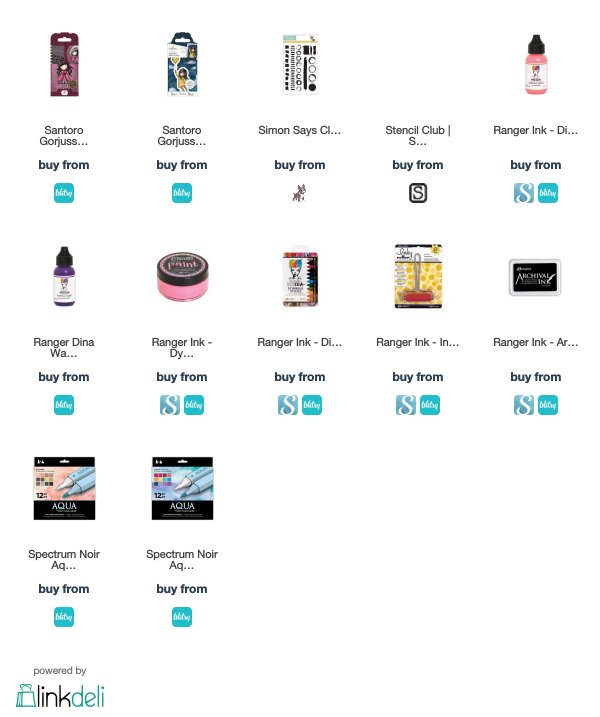 Close Ups