Hi everyone and happy Thursday! Today's project was inspired by my little grab bag that is sitting on my craft table. You might wonder what that grab bag is… Well, it's actually a box now and it contains all the goodies that I have bought during the last months (yes, months…) and haven't really used yet. So I decided to pick the sunflower background stamp from the Ton and get it all inky (like literally). I ended up with three floral cards, all a little different.
I created all three at the same time and started with stamping the image onto some watercolor card stock. The first image is heat embossed, so I stamped it with Versamark and sprinkled clear embossing powder on top. I used this panel for two of the cards.
For the third card, I stamped Distress Inks and Distress Oxides a couple of times onto the watercolor paper. I tried not to cover the entire stamp with one color. I much rather inked up smaller areas and stamped it a couple of times till I had the saturation that I liked.

Now I had to color the first image. I used the same Distress Inks and Distress Oxides, but instead of stamping the image, I water colored with them. So I put some ink onto my craft mat and just randomly applied the color to the paper. All the heat embossed areas resisted the ink. And when I say randomly, I mean randomly. I went with my brush into all directions without thinking about shapes or borders.

The second image still looked too stamped to me, so I decided to blend some of the areas a little more. I added just a little bit of water to some of the leaves and petals to create a different look for some of them.

After I was done, I had two beautiful floral backgrounds.

It was time to cut them up 😛 It's always difficult to cut up your own artwork, but sometimes you just have to close your eyes and be done with it 😀
I cut the first background in half and added a traingle border to the second one.

On to assembling everything and adding final touches. For the stamped card, I added a black border underneath and stamped a sentiment directly onto the card base.

For the heat embossed background, I added yellow card stock as a layer, adhered one piece directly onto the card base and the other onto some black card stock and then onto the card base. I added a sentiment from an earlier Stamp of Approval collection and some sequins for both and was done.

I'm super happy with the way these cards turned out. The colors are really bright and cheery. Perfect for a summer cards 😀
Thanks for stopping by! I hope you enjoyed my three floral cards!
Supplies Used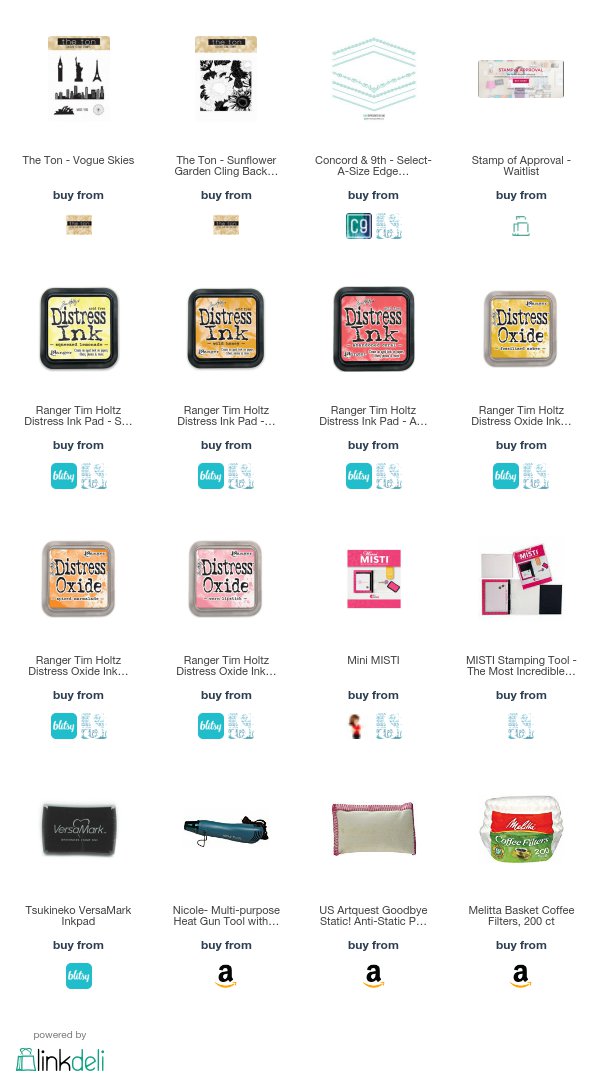 Close Ups