Hello and welcome to a new blog post for Visible Image. This time I'm excited to share the new Alice in Wonderland sets with you, especially the Cheshire Cat. I LOVE Alice in Wonderland! It's one of my all time favorite stories. When I saw the cat stamp I knew that I wanted to create the disappearing Cheshire Cat and just had to come up with a plan on how to do that.
In my video I'm sharing my plan and the slightly wonky execution. At least at first, it got better later on 😉

What do you think? Did the Cheshire Cat come out ok? I definitely enjoy the glowing eyes.

Thanks for stopping by! Don't forget to check out all the other Alice in Wonderland characters over at Visible Image. They are gorgeous!
Supplies Used
Some of my links are affiliate links which means I earn a small commission, if you use my links to shop. No worries though, you won't pay anything extra. Thanks for your support 🙂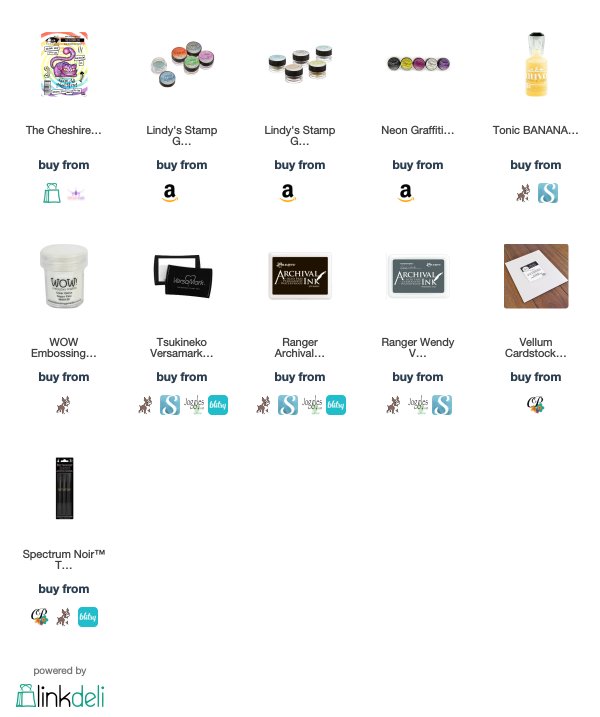 Close Ups