Have you seen all the videos and pictures from Creativation yet? I know, I haven't shared much, but others uploaded some amazing insights. It was such a busy weekend for me, now that I participated not only as a Content Creator, but also as a Retailer (yay!). And that was an entirely different experience. I definitely have some exciting news for my shop (makerdeli.com) and I brought back a variety of art and craft supplies.
Because it is so much, I broke up the videos to four parts. And if you listen closely, you might hear something about two give aways 😉 Don't watch too closely though, because I was lazy and decided to record all of this in my jammies.
Part 1 – Classes
Here, I'm sharing everything about the classes I took, what I created and what we received from the vendors.

Part 2 – Creator VIP
Learn more about the Creator VIP program and see what I received in the swag bag (attention, giveaway alert 😉 )

Part 3 – Simon Says Stamps Meet Up
Simon Says Stamps and Scrapbooker Magazine organized a meet up outside of Creativation. This was so much fun and we received a lot of swag too 😉 And there might be another giveaway.

Part 4 – Prime Networking event and show floor happenings
What is the Prime Networking event and why is it so important and what did I do during the show floor hours? Hear more about it here, also some of the new items that I will be carrying at The Maker Deli – yay!

In case you missed my one Facebook live, it is here. I was showing all the new Emerald Creek embossing powder from Gwen Lafleur, Eileen Hull and Seth Apter. You can find all these powders for pre-order here (Eileen Hull's powders will be available for pre-order shortly).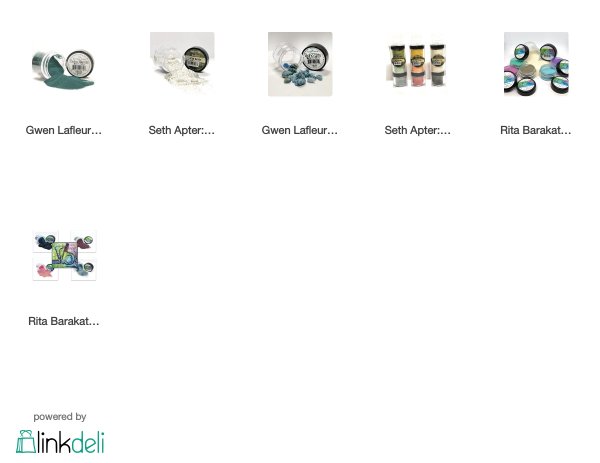 I hope you enjoyed my not so quick recap. Don't forget to hop on over to YouTube and take a look at all the great content from Creativation 2019. I have seen a lot of great videos.