Hi everyone, welcome to a new tutorial. Today: baby shower cards (or for new babies in general). A friend of mine had her baby shower last weekend, so I created two cards for her – she is expecting twins. I channeled my best mixed media mojo and came up with these two:

What do you think? I have never really created a card for a baby shower before. Does that work? 😉
Supplies Used
These are all the supplies I used. When possible, I'm using affiliate links, which means I earn a small commission if you're using the below links to shop. No worries, there are no extra costs involved 😉 Thanks so much for supporting me!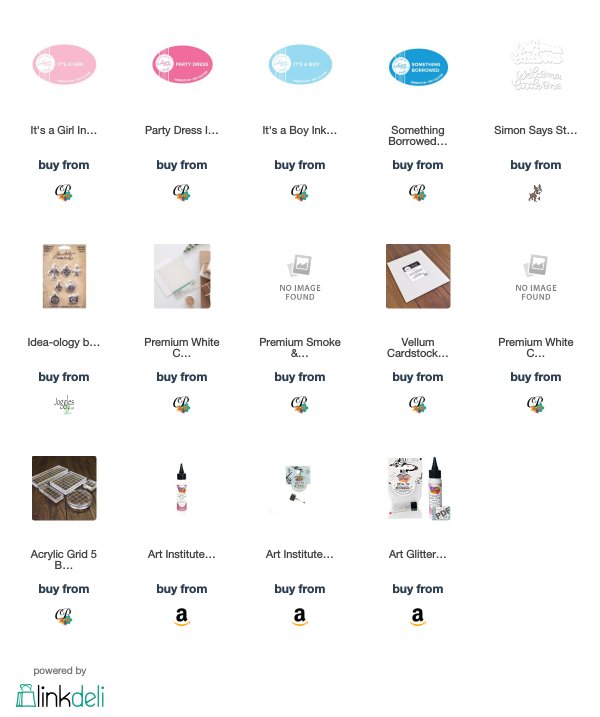 Close Ups