Sometimes life is really busy. For me it is right now, phew. The last week was just full of work, but I still managed to do something for 5 minutes everyday. It just helps me to close out the day and calm me down, at least a little 😛
This art journal page is rather simple and basically every of the progress pictures was made on a different day, lol. But it's the result that's important, not the time needed to finish.
I started with an Art Anthology stencil and some Dina paint. I love applying heavy body acrylics with a make up wedge. Less messy and better to clean (because I don't clean them…lol).

Next layer is using Liquitex heavy body paint and two of the Faber Castell stencils. These are made of heavier paper and are meant to be thrown away after certain amount of usage. Alternatively, you can use them as art work 😉

Because I was inspired from Nathalie Kalbach's Artful Adventure challenge, I had the topic "home" in my head (that was the prompt for day 1) so I created a "home is where my heart is" page.

I aded a few more elements with the Stencilgirl stencils and wrote the saying onto the page.

That's it. As I said, this is nothing fancy, but I like my art journal page 🙂
Supplies Used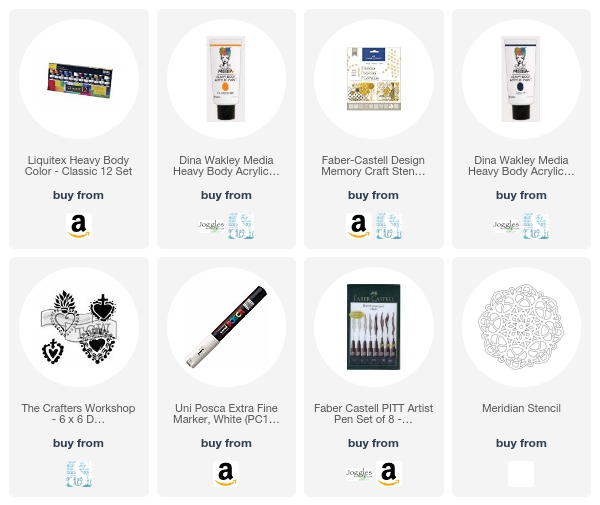 Close Ups